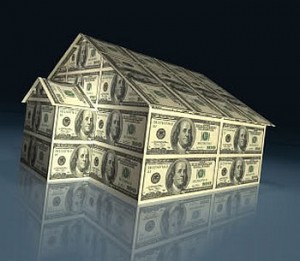 Dear Mr. Realtor:
We felt the need to write you a quick letter to tell you a little bit about our company, IRA Express, located in Cedar City, Utah and how it can benefit you and your clients. We really do appreciate your time and hope that you will take a minute to learn a little bit more about IRA Express, what our purpose is, and how it can benefit and help your business to grow.
Our primary goal is to provide record keeping and administration so individuals can further diversify their retirement accounts through self-direction. A self-directed retirement account has the freedom to invest in a wide variety of assets including real estate, trust deeds, promissory notes, private money loans, and private placement opportunities.
There are currently over 4 trillion dollars of retirement assets held in financial institutions around the country. IRA's and other retirement accounts are a great source of capital for investment opportunities relating to real estate. A opportunity exists in that only a small fraction of the total retirement assets in the country are held outside of the stock market. This means that there are essentially trillions of dollars available as additional capital to close real estate transactions.
As a real estate professional you can use self-directed retirement accounts as a tool to help you grow your business. You can use your IRA account to invest in real estate. You can inform your clients of this opportunity and earn the commission on the sale. You can use IRA money to fund a private money loan secured by deed of trust. The possibilities are abundant!
IRA Express provides administration for these types of transactions. Our main objective is to educate you, your agency, and your clients about the freedom that is available through using self-directed retirement accounts. In order to help investors enter the realms of self-direction we generally give educational seminars about self-directed IRA accounts and would love to present to you, your clients, and your agency. I believe this knowledge is something that every real estate professional must know!
We hope that you have found this information useful. Please contact us at 888-328-8008 or email sent to ira.admin@iraxp.com You can also visit www.iraxp.com if you have any questions. Thank you for your time. We hope to hear from you soon.
Sincerely,
IRA Express, Inc.